She's on the hard! After 17 months of sitting in her slip, we've finally moved Sundowner over to Seabrook Marine for the next (and hopefully last) major refit projects. On the way over Tate and I both prayed for an uneventful trip…That was our first mistake. Since we have no sails rigged we were relying completely on the engine to get us there so we set up an emergency stop anchor and waited for that "perfect weather" day with nearly no wind to move the boat.
The oil this time actually looked like oil on the dip stick so we fired up the engine which started a little hard but purred like a kitten after expelling a bit of white smoke. Tate is great at backing up the boat and we exited the slip without issue, something I need to practice. It felt so good to be heading out and onto the next phase, it's really happening!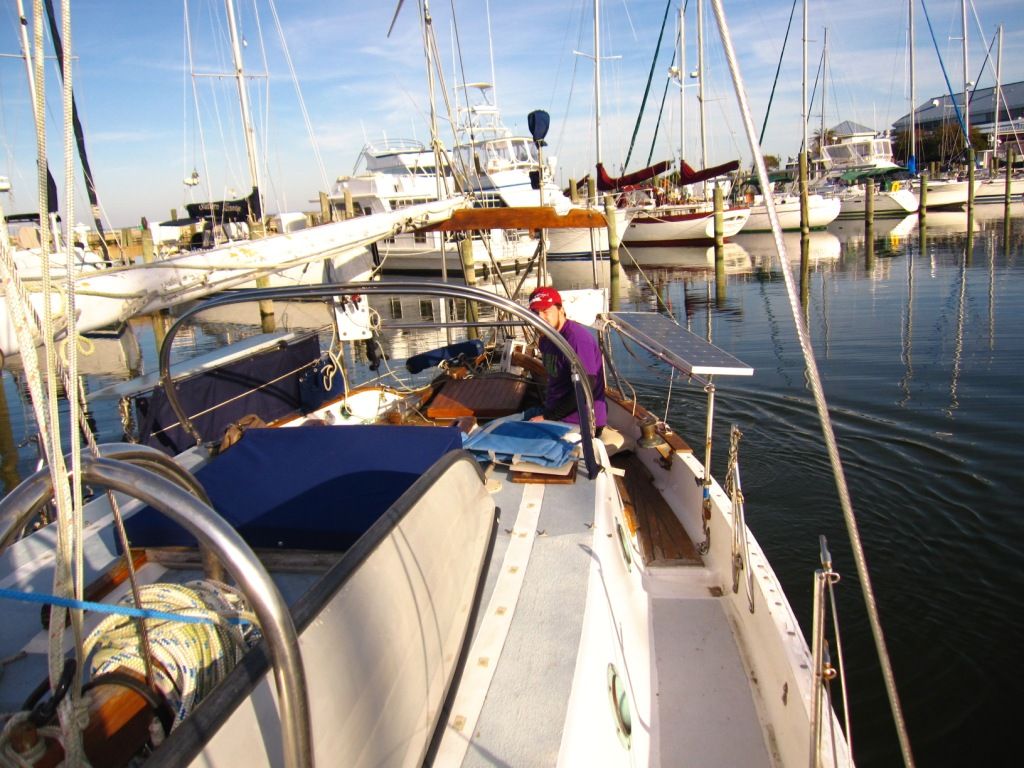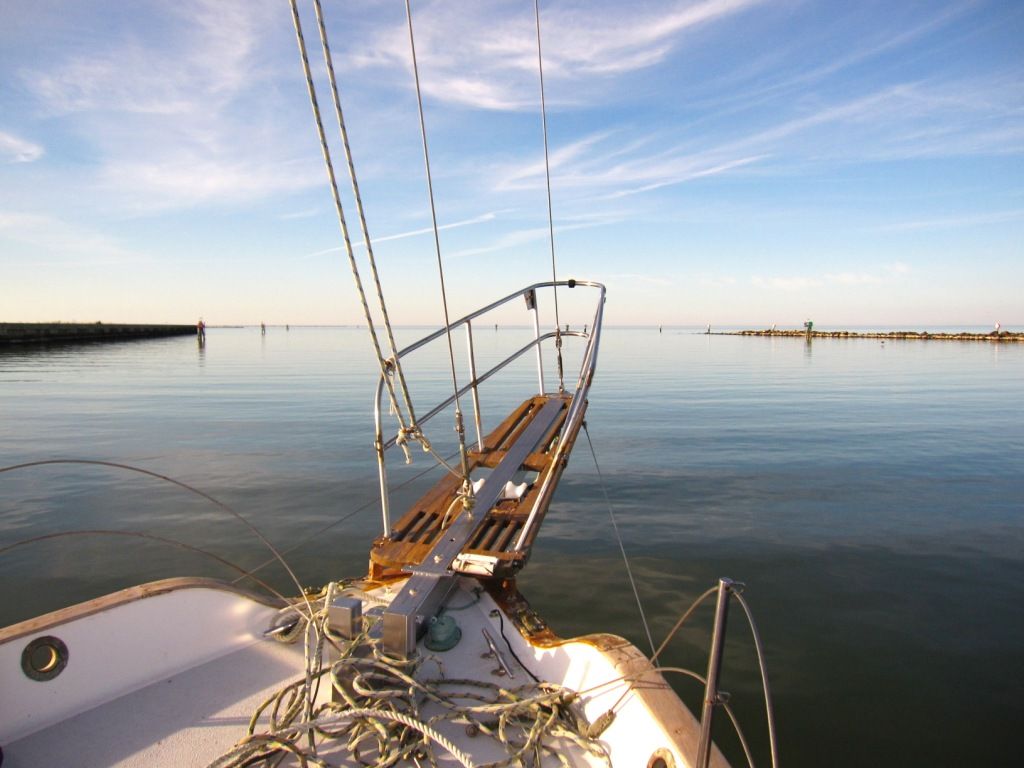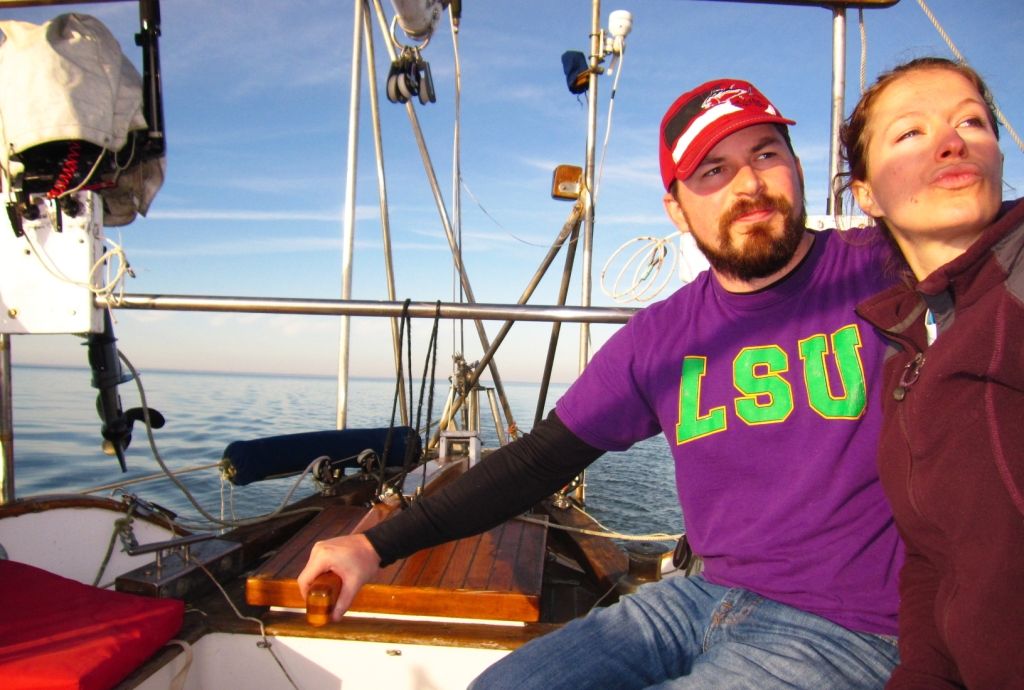 Of course the train had to come right at the moment we approached the draw and rail bridge into the waterway where Seabrook is located and of course we had trouble getting in touch with and then understanding the bridge tenders at this same moment. I am beginning to think this is par for the course.
I'll let you in on a little secret…I'm a terrible First Mate sometimes. I play more like First Captain Mate/Captain wanna be. Ever heard the term "too many cooks in the kitchen"? Yeah that's us at times. For some reason when things get a bit stressful I am all over the place trying to insist my clashing ideas with the much more capable Captain. Don't get me wrong, I'm very capable but on our boat (and many boats) there is one Captain and I want that to be Tate!
I blame our less than stellar interactions on being out of practice on our own boat, I mean come on…17 months with cobwebs is a long time. Never the less we spoke afterwards in great length and think we have come up with guidelines and a plan to make stressful situations on the boat go more smoothly. Any advice on issues like this?
Eventually a combination of VHF and cell phone tag got the bridges open and we waved like kids on a parade float as we passed through.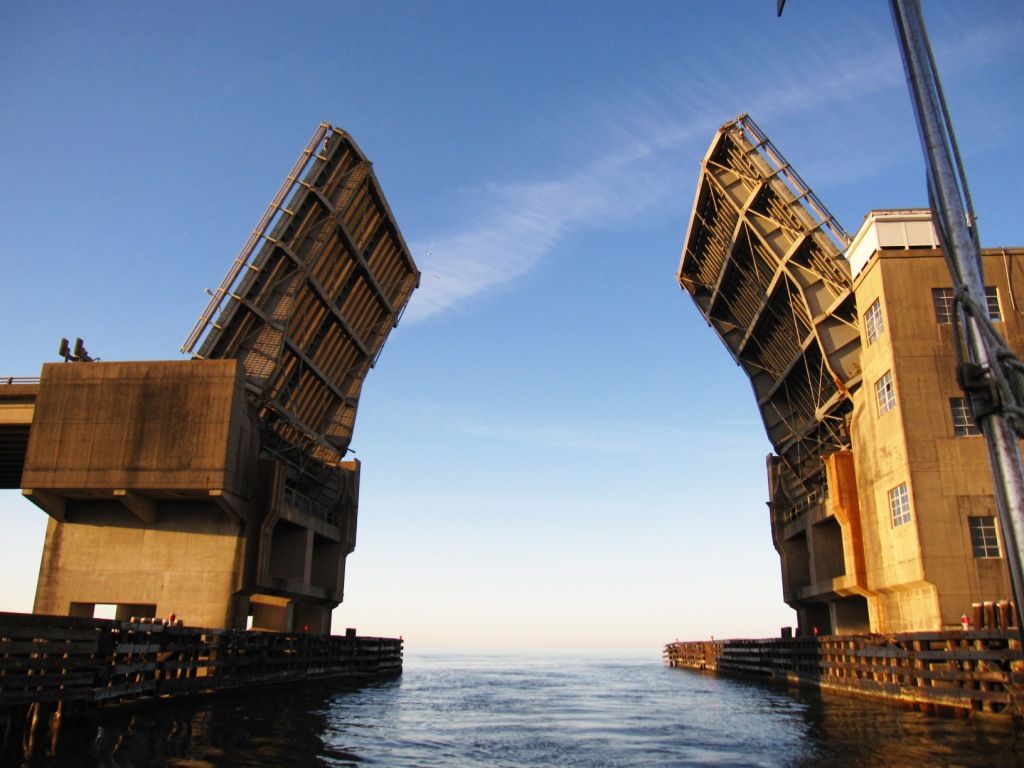 On our way in we dodged floating logs and made a detailed plan and backup plan for docking (we had found the slip by land before leaving to know where we were going). Our entry to the slip didn't go quite as discussed since we didn't account for a current that pushed us too far away for me to lasso our "target poll".
In our frenzied and rusty state as Captain and First Mate we forgot to take our 55 watt solar panels in and while docking one of them was destroyed by the "non-target poll". Ouch! Oh well, no time to mourn, quick out on the dock to cleat off the bow lines then fender wrangling to separate the corner of the dock from our hull. The dust eventually settled and we were secured, albeit with only one working solar panel and one more project…for another day.

I can't help getting a little sentimental about this place since we spent 5 long months in the summer of 2011 on the hard to replace almost everything. This place held our blood, sweat, tears and utter joy when we sailed our old gal out of here for the first time.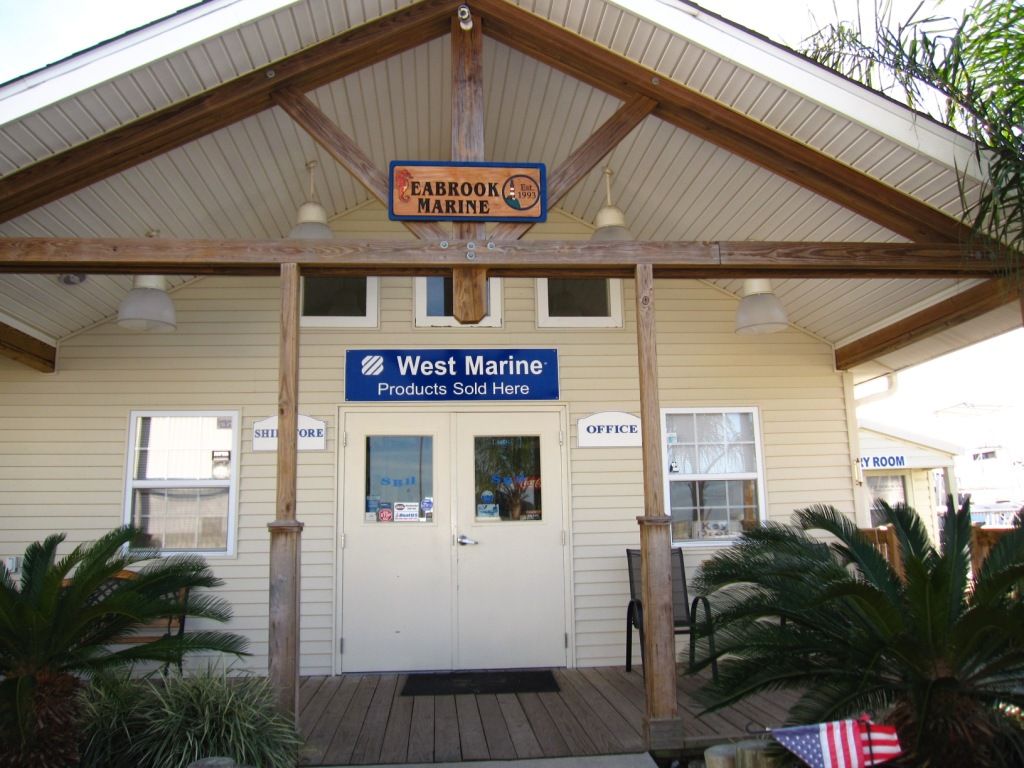 On Monday the engine started easily with no smoke that I could see and we motored over to the slings raised her out of the water as we intensely watched wondering what condition the bottom was in after our epoxy patch job to fill in HUNDREDS of paint blisters the last time we were here.

So THIS is why we were going so slow.

The bottom actually looks alright! Those blisters aren't back but there are some others, perhaps the ones we didn't fix before. Man does it feel GOOD to be back in business. Tate is already dreaming (literally) about the projects to come. We start this weekend!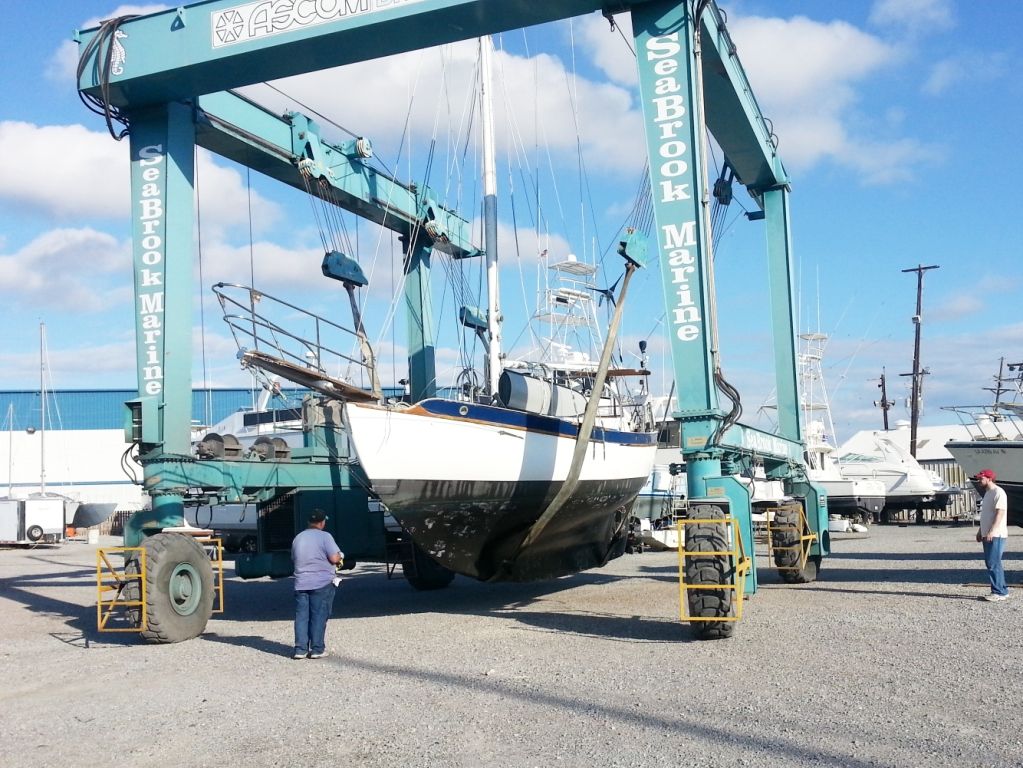 As we were moving the boat we noticed that fellow cruisers we follow Tammy and Bruce of SV Dos Libras made an impromptu stop at the same place and yesterday they invited us over for dinner, how nice! Some delish King Ranch Chicken and Tammy's special pea salad disappeared easily and we talked the evening away (me a little too much).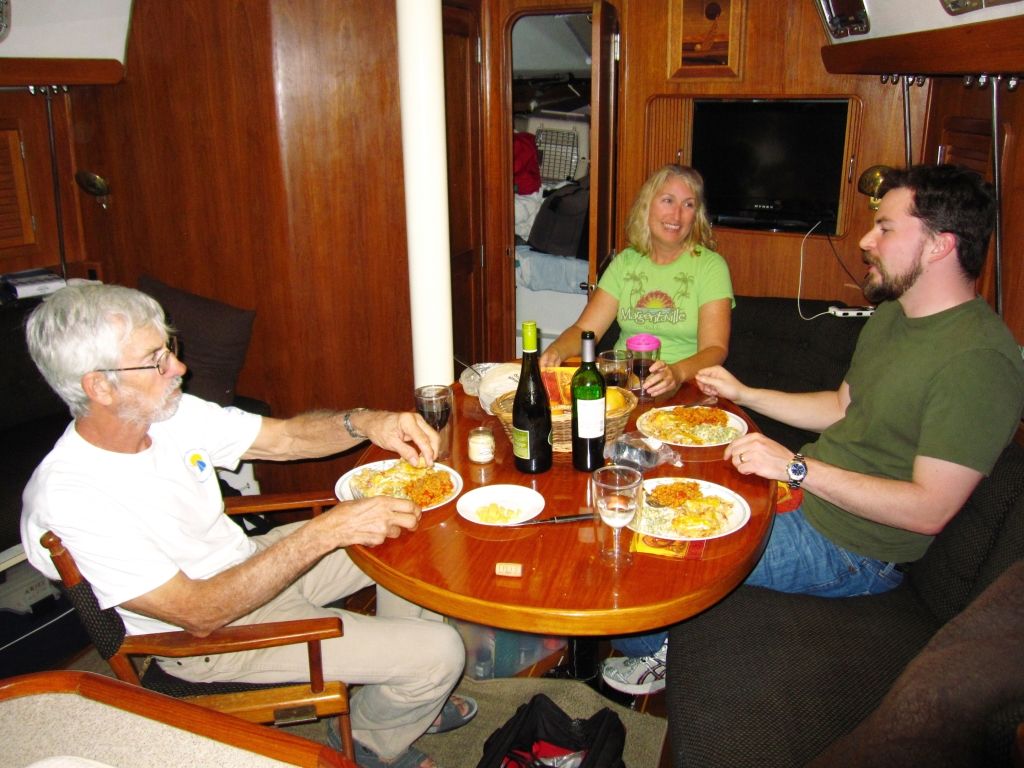 It's really nice to be enjoying some of the cruising lifestyle even though we haven't left yet. Tammy and Bruce were great and like many cruisers don't have a set plan on where their boat will take them. EAST and onward. Sounds right up our alley…in just over a year.